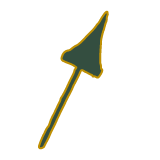 Press the 'Book Now' Button
It's stays on screen for your convenience…right up there in the upper right hand corner of your screen.  That button will take you to our secure client portal.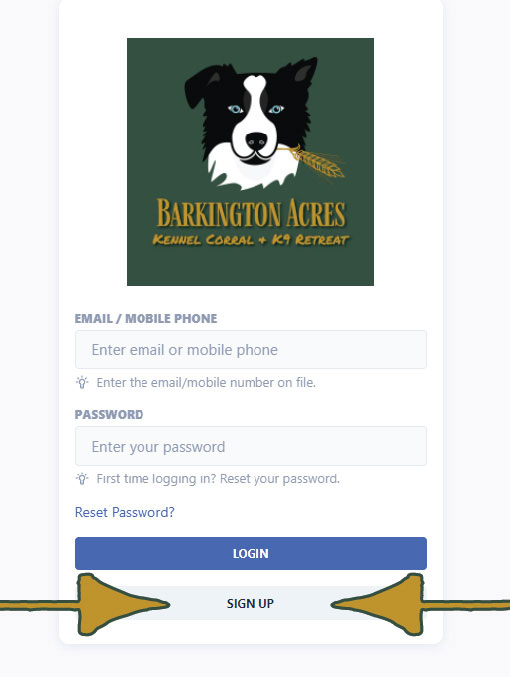 The Next Screen Will Give You the Option to Login or Sign Up
If you are a new customer, then you want to select the bottom option to 'Sign Up'. **Note that even if you have a profile at The Barkington, you will need to sign up for a new profile with Barkington Acres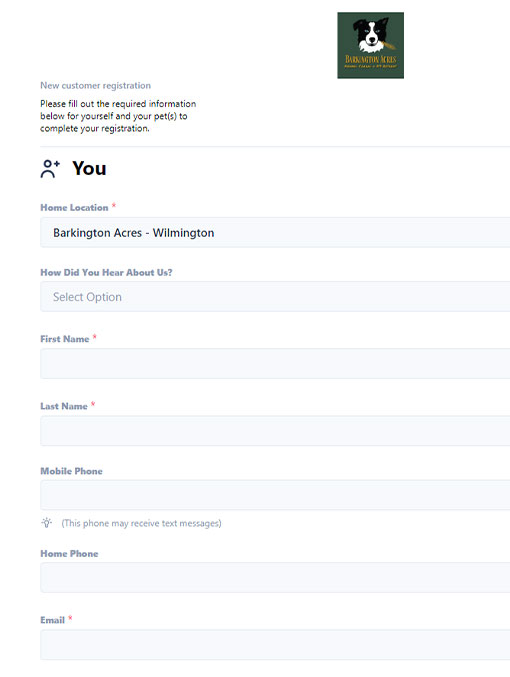 Now You Will Be Able To Create Your New Pet Parent Profile
On this screen you will be able to introduce yourself, your family and your fur family to us.  You will be able to enter the information of all owners as well as emergency contacts and phone numbers for text communications as well as email.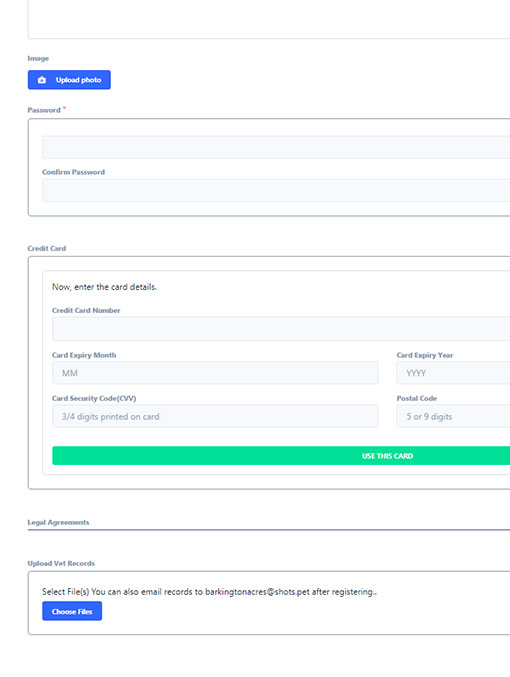 Upload Photos and Vaccination Requirements
Continue to fill our your new Puppy Parent profile and you will have the option to upload all necessary vaccination documentation and securely enter your payment information.  Then you proceed to filling out profiles for each dog.  We can't wait to meet!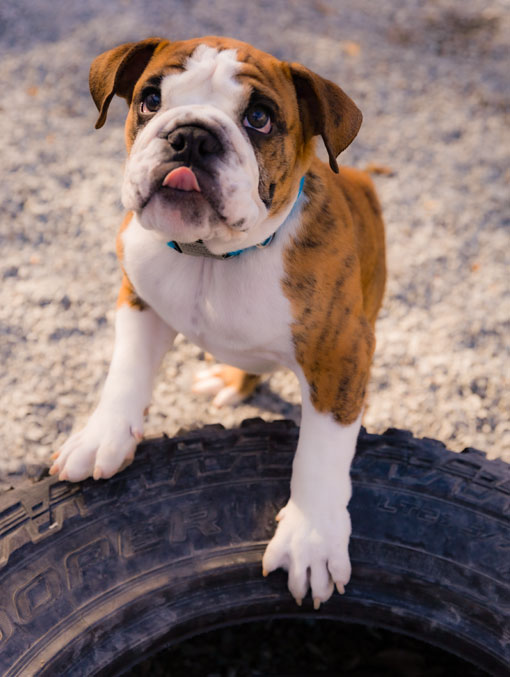 Reserve Your Spot and We Will Be Ready For You!!
Now you're all set with a login to use moving forward and you can make your reservations by paying a 20% deposit.  If plans change then feel free to cancel up to 5 days in advance in order to receive your deposit back.  We look forward to hosting your favorite canines at our Acres!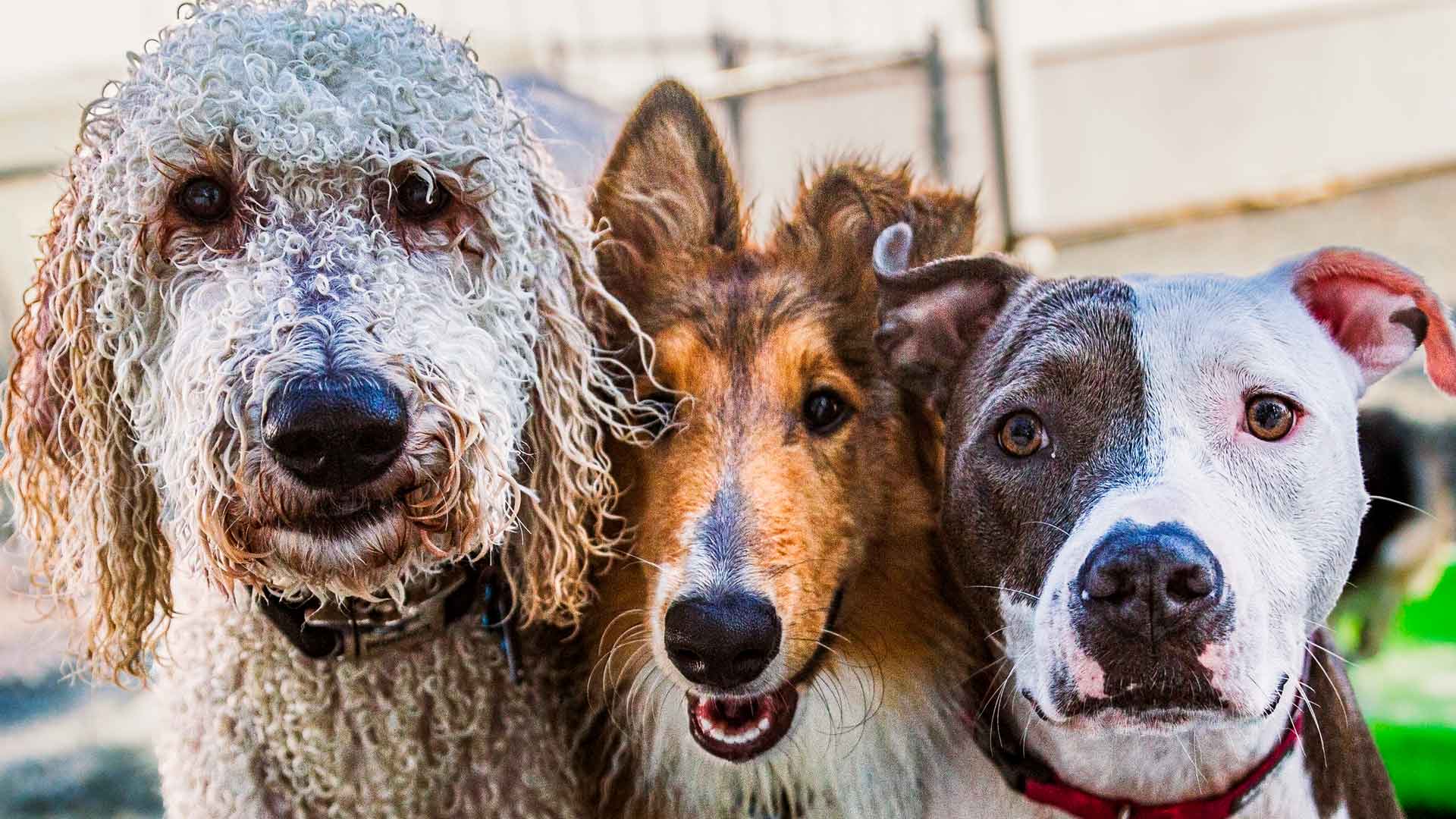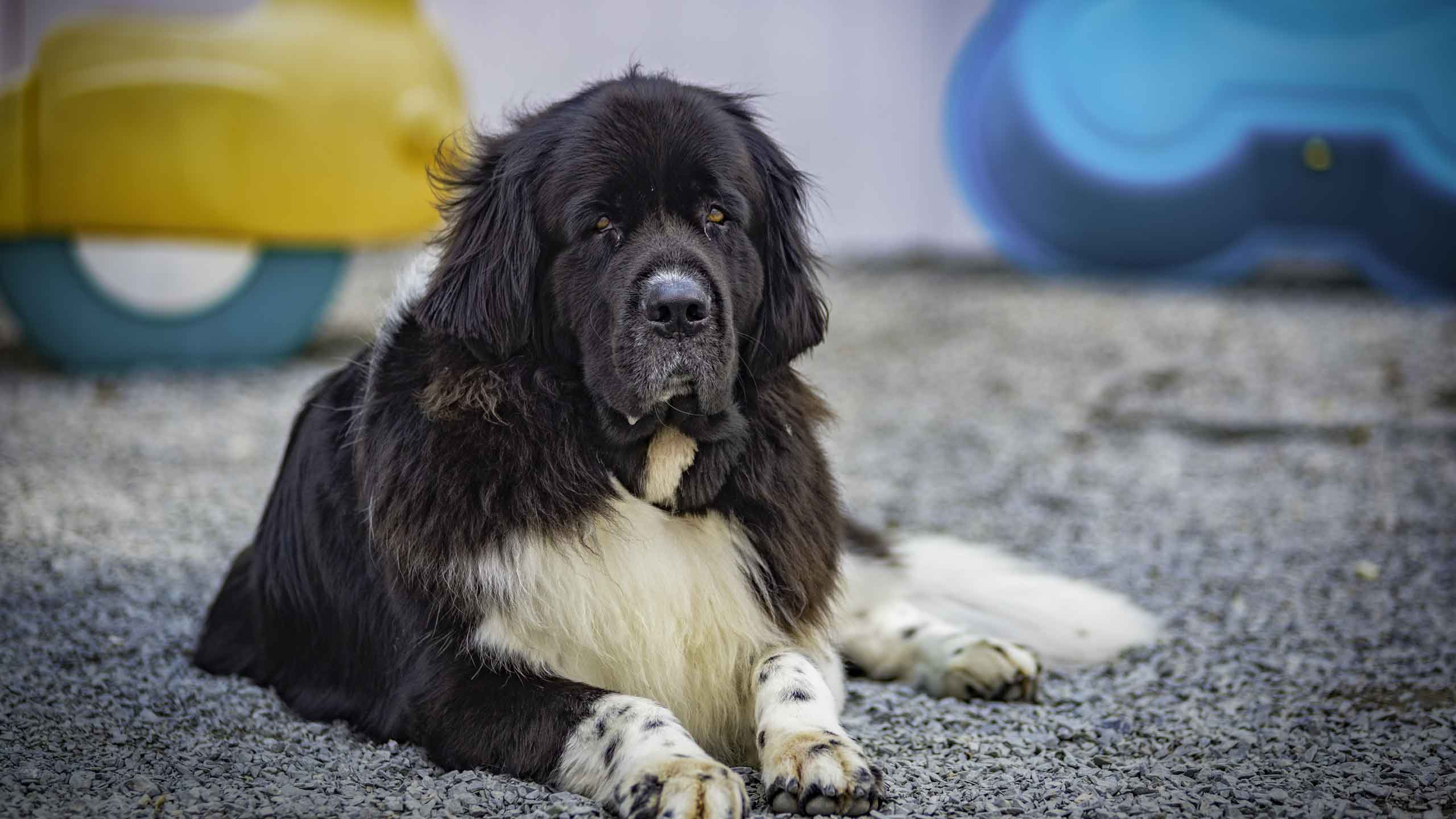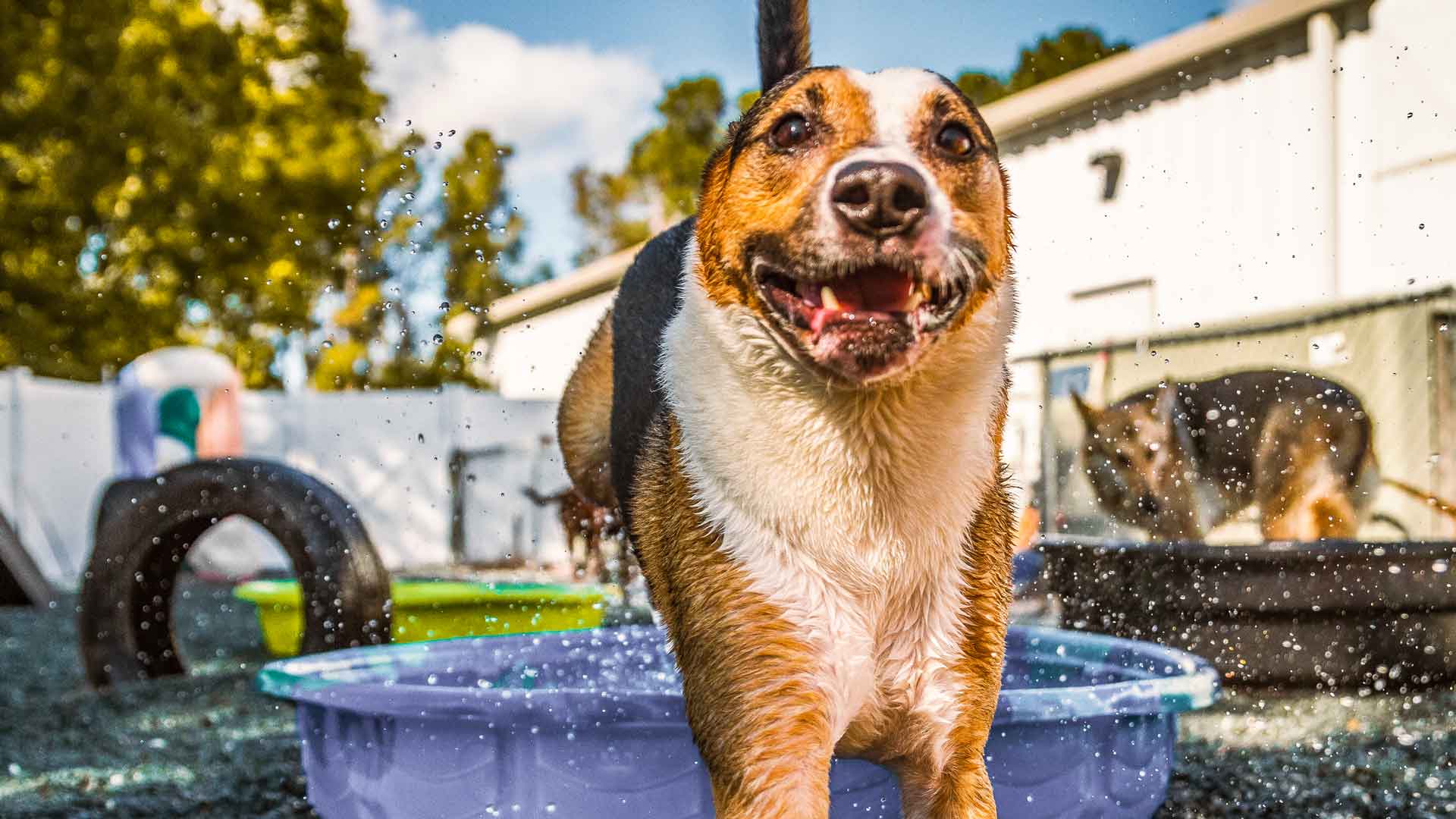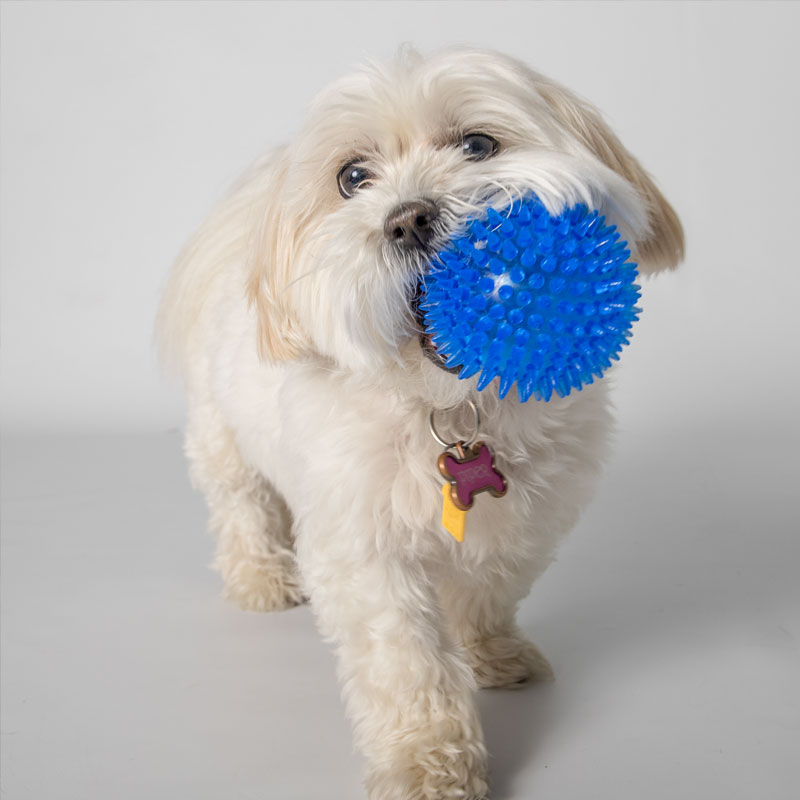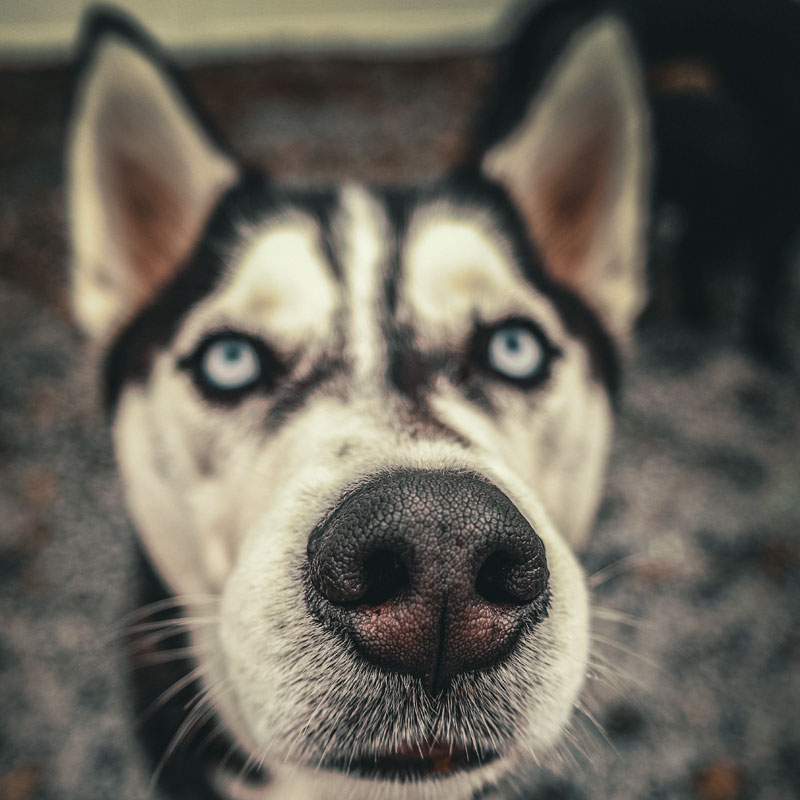 How do I make a reservation?
If you are new to Barkington Acres click the "Book Now" at the top right corner of this page (or any "Sign Up" button)  to add yourself to our online portal.  At the login screen simply select "Sign Up" instead of entering your login information (Also look at the top of this  page for a step-by-step tutorial).  From there, you can request a boarding reservation.  Or simply stop by or give us a call and we will be glad to help!
If you're already registered with us, click the "Book now" button to log onto your portal and request a reservation or give us a call and we can help!
What is required for a reservation?
The Barkington requires that all pets be up to date on required vaccines before staying in our hotel rooms or attending day camp. See our vaccine requirements on the

 

about page.
Canine Guests 4 months and older must meet all of the vaccination requirements before a reservation can be made.
Puppies must be at least 12 weeks of age and have completed their first two series of vaccinations including the bordetella vaccine before a reservation can be made.
Vaccination documents can be uploaded in the client portal or emailed to

 

[email protected]
What if I need to cancel my reservation?
Due to high demand anticipated at Barkington Acres, we have a strict policy on cancellations. During this time, you may cancel your reservation, with no penalty, up to 5 days prior to your check-in time to have your full deposit refunded. Any cancellations after that time period will forfeit the 20% deposit.
What are your hours of operation?
Monday-Friday – 7am-6:30pm
Sat & Sun – 2pm-6pm
Reception:
Mon-Fri – 6:45am-12:30pm & 12:30pm-6:30pm
Sat & Sun – 2pm-6:30pm
What are your 'Peak Holiday Times'? Is there a surcharge?
Peak holiday dates will have a surcharge of $5
Holidays with Peak Pricing
Memorial day
Independence day
Labor day
Thanksgiving
Christmas
Can I take a tour of your facility?
Of course! We love showing our Pet Parents around our facilities. Please call ahead to schedule your tour anytime during our regular business hours.
What are your vaccination requirements?
Rabies – Current in the last year for puppies and past year to 3 years for adults depending on the vaccination provided
DHPP – Current in the last year for puppies and past year to 3 years for adults depending on the vaccination provided.
Bordetella – Current in the last year, or 6 months depending on the vaccination provided.
What do I need to bring when checking in?
Food from home in a sealed and labeled container

In the event your food runs out or you do not bring food, we will serve your pet our house cuisine: Hills Science Diet Sensitive Stomach. Please be aware that you will be charged for the rest of your pet's meals up to $4 per day

Medication

Medications must come in original prescription bottle labeled with dosage and frequency
The Barkington care team is trained to administer any type of medication for $2 per day up to 4 doses per day

Collar, leash, and/or harness. We will keep your pet's collar and leash in their designated suitcase during their stay.

Hard Chew Toy (New or in new-like condition)

Barkington Acres provides clean and comfortable bedding for each pet. In order to maintain a sanitary and controlled environment, outside bedding is not recommended.

You will be asked to sign off on all the items that you bring at Check-In to ensure that all the items are accounted for during your pet's stay and at Check-Out.